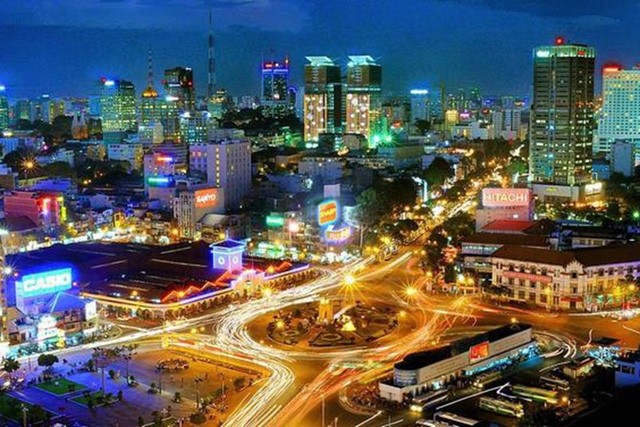 Vietnam records an estimated growth of 7% in 2018 (Photo: dantri.com.vn)
This year Vietnam's economy maintained a balance between stabilization and growth, with stabilization at the fore. The economic restructuring has seen positive changes. The agricultural sector has grown sharply. Services and tourism have successfully advanced. Also notable has been the growth of industry, especially in the area of manufacturing.
Nguyen Dinh Cung, Director of the Central Institute for Economic Management (CIEM), says: "National economic growth is no more based on mining, or the expansion of monetary supply, but has relied more on increasing productivity and efficiency."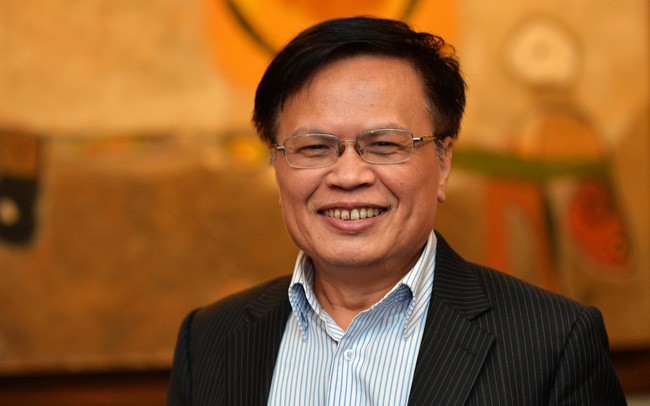 Nguyen Dinh Cung, CIEM"s Director (Photo: cafef.vn)
The consolidated financial foundation becomes a key factor to support Vietnam's economic growth in 2018. The capital resources of the financial market have been less dependent on the banking sector. Although capital provided by banks has decreased, its efficiency and quality have increased. The stock market has grown significantly in scale with a market capitalization reaching 75% of GDP, exceeding the set target.
Economist Nguyen Tri Hieu says: "The government has managed the economy successfully. The State Bank of Vietnam has succeeded in helping the government control inflation at below 4% and in all policies regarding money, credit, interest rate, and exchange rate."
One of Vietnam"s greatest efforts is performing the institution, creating momentum for the economic growth. The government has eliminated obstacles faced by businesses and reduced business costs. Private businesses have been on the rise and play an increasingly important role in economic development.
Nguyen Truong Giang, Director of the Sky soft Company, said: "The business registration procedures have been simplified. As a result we have seen a higher rate of newly established businesses. This shows the openness of the policy which encourages more startup businesses."
This year, the government prioritized the stabilization of the macro-economy and the business environment instead of simply focusing on increasing economic growth.
Nguyen Anh Duong, chief of the macro-economic policy section of the Central Institute for Economic Management (CIEM), said: "Prior to the third quarter, we were worried about the growth due to the decline of growth between quarters. Vietnam has insisted on prioritizing macroeconomic stability to ensure that domestic and foreign investors continue their investment activities. Foreign investors have maintained interest in the Vietnamese market. Domestic private investment has seen the highest increase among all economic sectors. This means private businesses will grow strongly once they are provided with right opportunities."
Nguồn: vovworld.vn